This Week's Chicago Family Picks You Should Check Out
It's getting warm outside Chicago, and with that being said, there are a TON of things that you can do inside and outside to keep cool and look cool.
Chicago Park District:
There are locations all over the city. Check the web site for the closest to you.
The Chicago Park Districts have to be one of the biggest hidden gems in the city. Most have interactive FREE play for children and parents alike. From the wall climbing at the Broadway Armory up north and the Chicago Women's Park and Gardens  in the South Loop to the indoor pools at the Homan Square Park on the West  Side, there is something for everyone. Mom and dad can even choose to work out while the kids participate in a program for a couple of hours.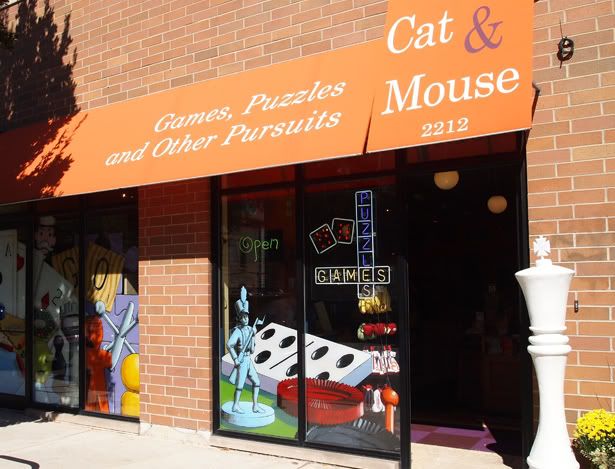 Cat and Mouse Game Store
2212 W Armitage Ave  Bucktown, Chicago
(773) 384-4454
Tue 10am–10pm; Wed 10am–8pm; Thu–Sat 10am–7pm; Sun 11am–5pm
Stop in this store every Tuesday night from 6:30 pm until 9:30 pm to test out any of the family friendly games that you have been dying to try. This  Friday, May 25, there will be Yo-Yo lessons with Ben Conde . Who doesn't want to learn how to "walk the dog?" and amaze their friends? Monthly Yo-Yo tournaments happen every third Saturday of each month as well.  Your children will love it too! If you have time, make sure to grab a chat with the owners Linda and Andre, I mean nothing beats a grown up who appreciates all things fun!
A Brown Bear, A Caterpillar, and a Moon
Victory Gardens Biograph Theatre
2433 N. Lincoln Avenue
Chicago, Illinois
Now through May 27, 2012
$15 – $41
This compilation of  three of Eric Carles beloved stories will be sure to keep you and your little ones on the edge of your seat. Featuring A Very Hungry Caterpillar, Brown Bear, Brown Bear, and Papa, Can You Please Bring Me the Moon, the interactive puppetry will leave you amazed. With the life sized Eric Carle illustrations and the endearing animals, you'll mark this down as one of the top plays this summer.