Rihanna hits the Windy City, Diesel has a Mad Decent, and more official Chicago
Hi All!
It's September, the kids are back in school and the weather is becoming cool…. How time flies!
EVENTS!!!!
In August Diesel hosted a cool adult pre-party for the  Mad Decent Block Party at the Diesel store and the official block party at Outside the Hideout.  With lots of cool performances by Freddie Gibbs, Blaqstarr, Kid Sister (above) , Maluca, Po Po, Ghetto Division, Bosco Delrey, Paul Devro, Willy Joy, Rashad + Footwear Dancers
On Friday, august 27th I went to a fabulous "secret" party by Hyde Society called the Beauty Bar.  Its coined as an underground beauty & fashion experience on top of the world.  I had so much fun  meeting new fashinoistas and grabbing the great views of Lake Michigan.
Congrads to Vince Vaughn and wife, they are expecting a baby
It's rumored that Bachelorette Jillian Harris and Chicagoan Ed Swiderski has parted ways.  But she recently tweeted to check out Ed's blog…. Hmmmm. Sad to hear but not shocking.  These Bachelor/Bachelorette couples hardly make it.  I will miss her hosting the fab Chicago events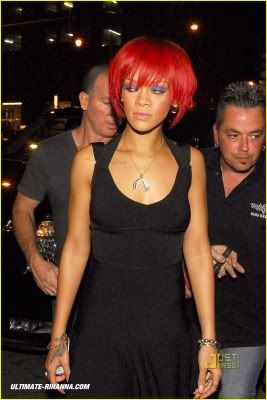 Lastly Rihanna hit up Visions Nightclub (above) after her concert here on Wednesday August 25th.  She partied through the night with her crew and artist KeSha
A little gossip:
Tiger and Elin Woods have officially divorced and Im hearing she walked away with a cool $100 million dollars!
Lindsay Lohan has been in jail, released, in rehab and released.  Her original judge stepped down after harsh criticism that she ruled unfairly against Lindsay.  Let's hope she stays sober and on track!
Paris Hilton has been charged with possession of a controlled substance- cocaine after a traffic stop in Las Vegas.  Her boyfriend was also arrested and lost his job at the Encore.
The Kardashians are everywhere! I'm secretly wondering when their 15 minutes are going to be up… beside the book (seen above) there is a Las Vegas store "Kardashian Khaos,  opening at The Mirage later this year and will sell all of the Kardashian clans favorite products and they are releasing women's ready-to-wear and lingerie to bags and belts in 2011.  WOW
Move over the ladies of The View!! CBS has a new show with not 4 but SIX women….The Talk will be hosted by Sharon Osbourne, Broadway and DWTS vet Marissa Jaret Winokur, Sara Gilbert, Holly Robinson Peete, Leah Remini, and Big Brother and The Early Show host Julie Chen will hit the airwaves in the Fall… Will you be watching??