First a big congratulations to our new Mayor Rahm Emanuel!
Channel 9 Valerie Warner & Channel 7 anchor Ryan Chiaverini are said to be chosen as 'Chicago Live' hosts to replace Oprah's time slot when Oprah ends in September…. can't wait!
*****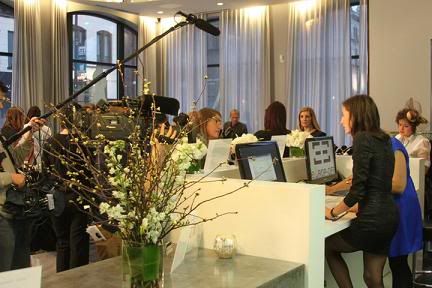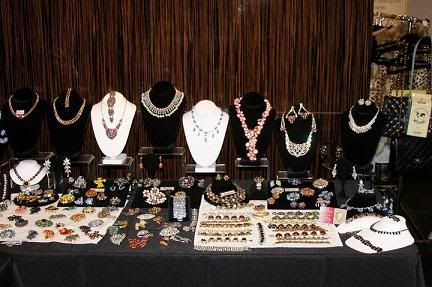 On Thursday there were events events events! I wanted to go to e-Drop off's Shop, Spa, Sip, Soiree but was unable to make it, but my spies told me that there was so much fabulous in the store it was ridiculous.
e-Drop off is the nation's premier eBay store specializing in reselling high end and luxury designer items.
e-Drop Off
2117 North Halsted Street
Photos by e Drop-off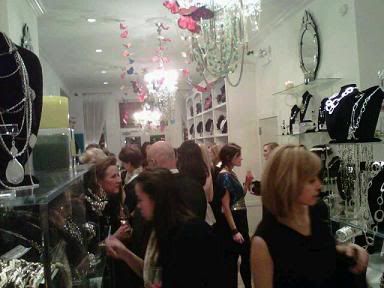 My next stop was Sequin New York for their Spring 2011 jewelry preview. Sequin New York is costume jewelry store that designs and manufacture their own brand of jewelry as well as private label collections for a variety of retail and fashion designers.
I fell in love with all of the wonderful jewelry.
Sequin New York
845 West Armitage Avenue
I was also invited to profile the beauty emporium Kryolan located in Lincoln Park. Can I just say- I AM IN LOVE!!
With articles in Time Out Chicago, Michigan Ave, and a segment on WGN-Chicago, Kryolan is staking its claim on the Windy City.
Here in Chicago for 5 weeks but in the beauty industry for over 65 years, Kryolan enjoyed its starting popularity as professional theater makeup.  Currently, Kryolan has evolved to a global beauty brand and appeals to all walks of life from everyday women, pagent winners, and Queens! Kryolan is the new place for beauty lovers and beginners.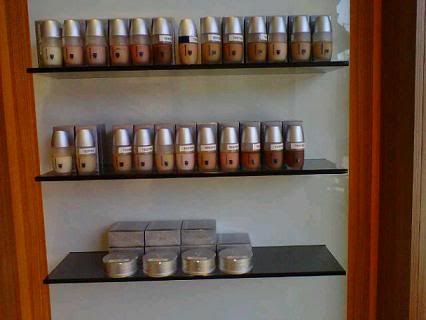 After interviewing Ulrike Bege, the Regional Sales Manager, I was fascinated with how versatile the makeup line is. From high-definition makeup, stage make-up, to lashes and demonstration classes. Kryolan supplies stage make-up to local Chicago Theater Houses like Steppenwolf, Shakespear, and the Joffrey Ballet.
They rarely discontinue products (they have over 120 foundation colors) due to Kryolan being an independent manufacturer, one of the last worldwide. This is great for the customer, because we get the savings!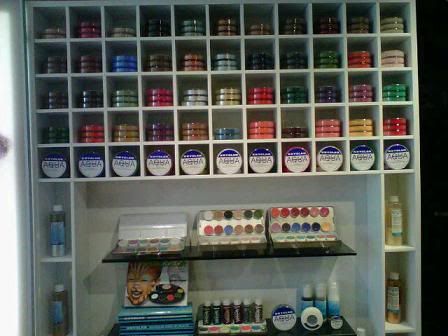 To be a professional brand, Kryolan is easy on your pockets. Some price points: Eye shadow for $8.25, pallets of blush for $23.65, and liquid foundation for $14.74. They will color match your foundation for free and professionally apply your make-up for an event for $45.
Your children can even get in on the fun. Kryolan offers classes and seminars with included kits for learning.
-Halloween
-Bridal
-eyebrow
-special effects
As well as professional training, basic and advance classes.
I can go on and on about the products and the price points but only you can see for yourself. Get a free consult, buy products, and welcome Kryolan to our wonderful city.
Kryolan
2034 North Halsted
Chicago
Category: Featured, News & Events, Spotlight