I was recently invited to the Imagine Twenty-Ten fashion show by the International Academy of Design.
The red carpet greeted me and as I walked in the atmosphere blew my mind. After getting settled, I immediately started with the Muse design winners. The challenge was for the designers to take inspiration from a person and create a unique outfit that was represented that.
I moved on to the beautiful installation of clothing, created by Michelle Tan – International Academy alum who is celebrating ten years in the fashion business! The clothing was unique and showcased the current trends of the season while also showcasing ten garments from each year of her business.
On to the show! Spotted in the audience Kelli Zink, Miss Illinois, Bobby Simmons (owner of SuccezZ clothing store), and Jay Cutler. The show was hosted by Channel 5's Ginger Zee.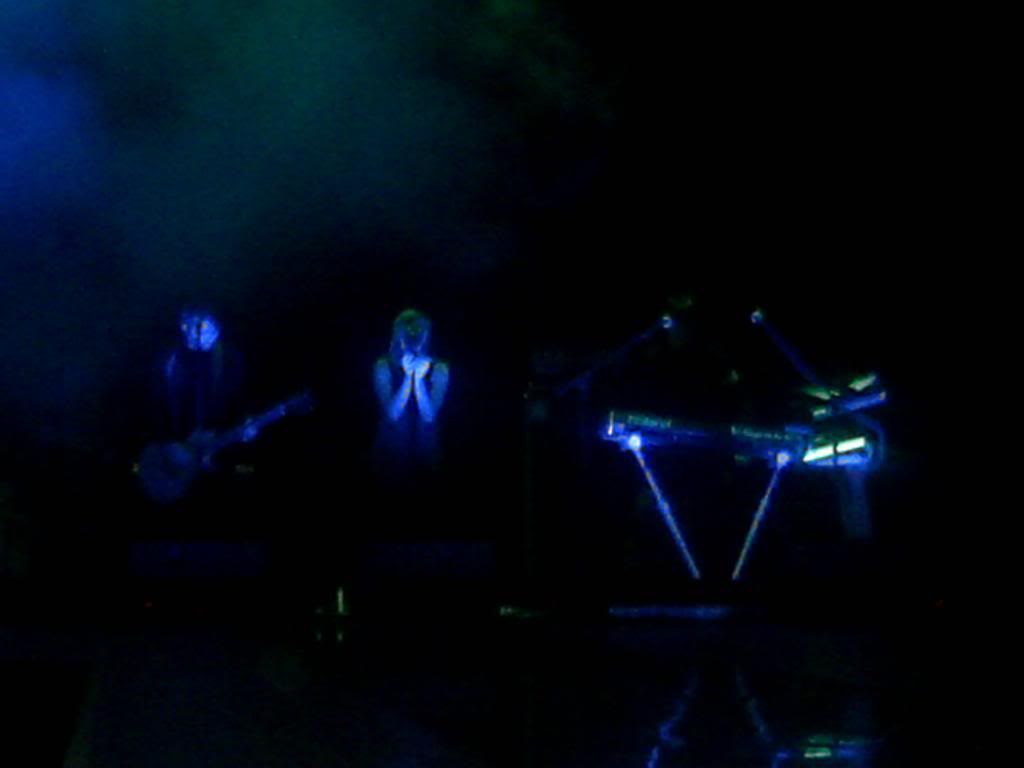 Shiny Toy Guns opened the show with their hit song, "Major Tom" and kept the audience dancing in their seats. The show was divided into themes such as Checks and Balances, Subtle Shimmer, street Savvy, Champagne toast, faux fur and more. In these themes the designers showed their personal take on what the theme meant to them.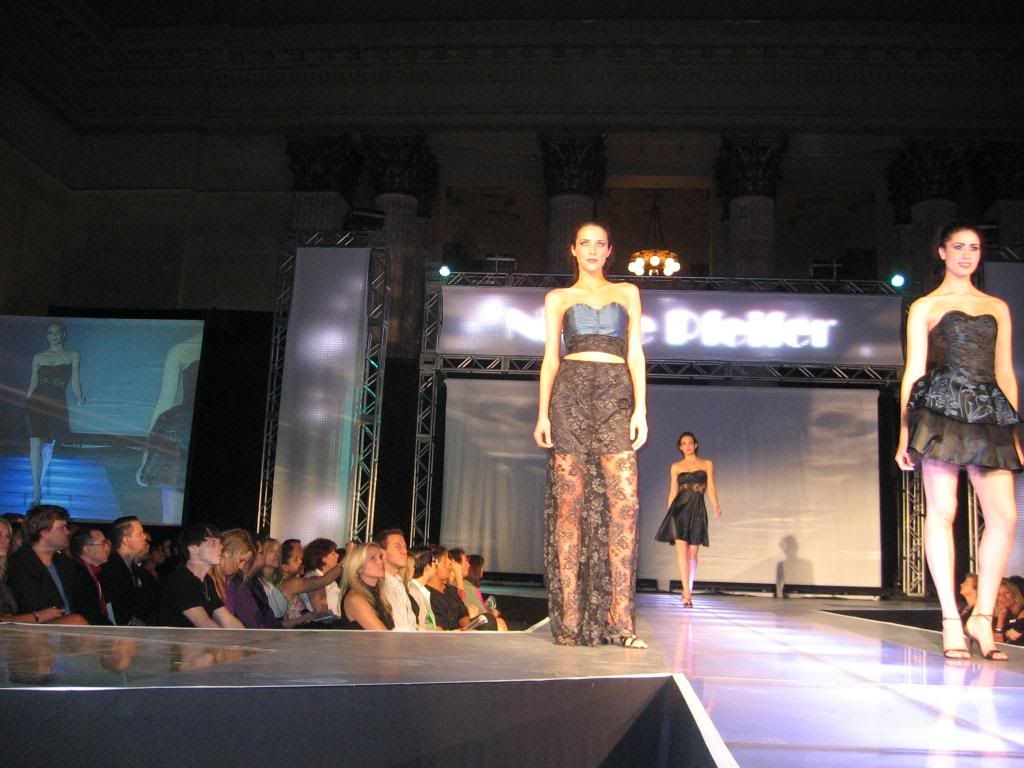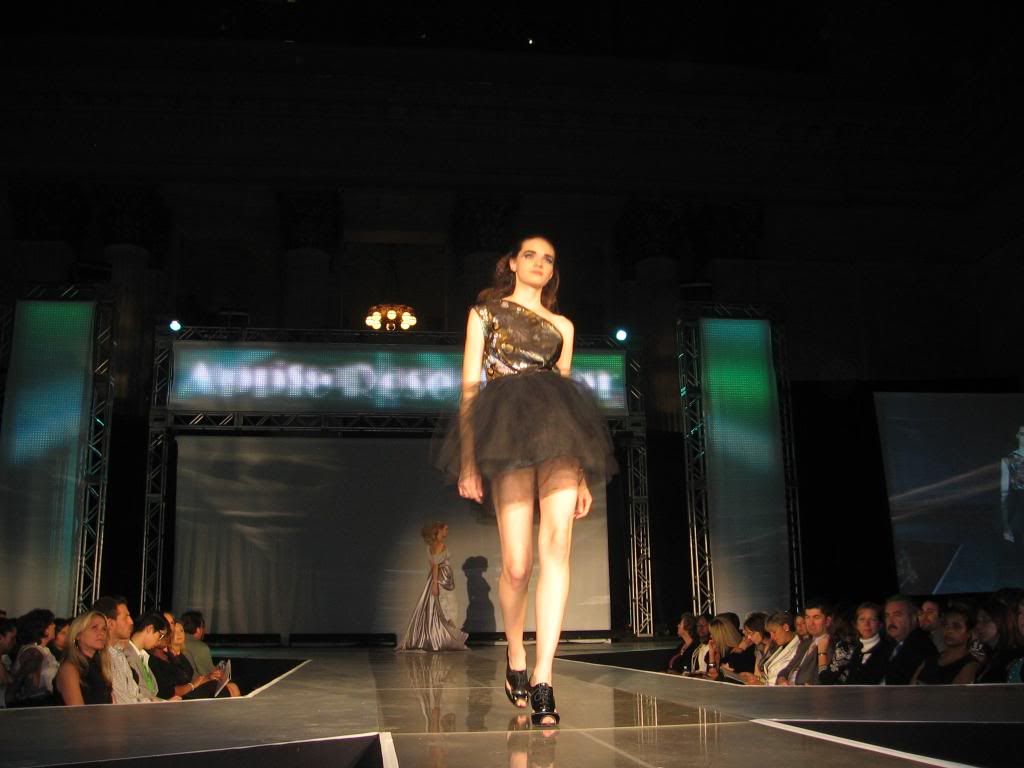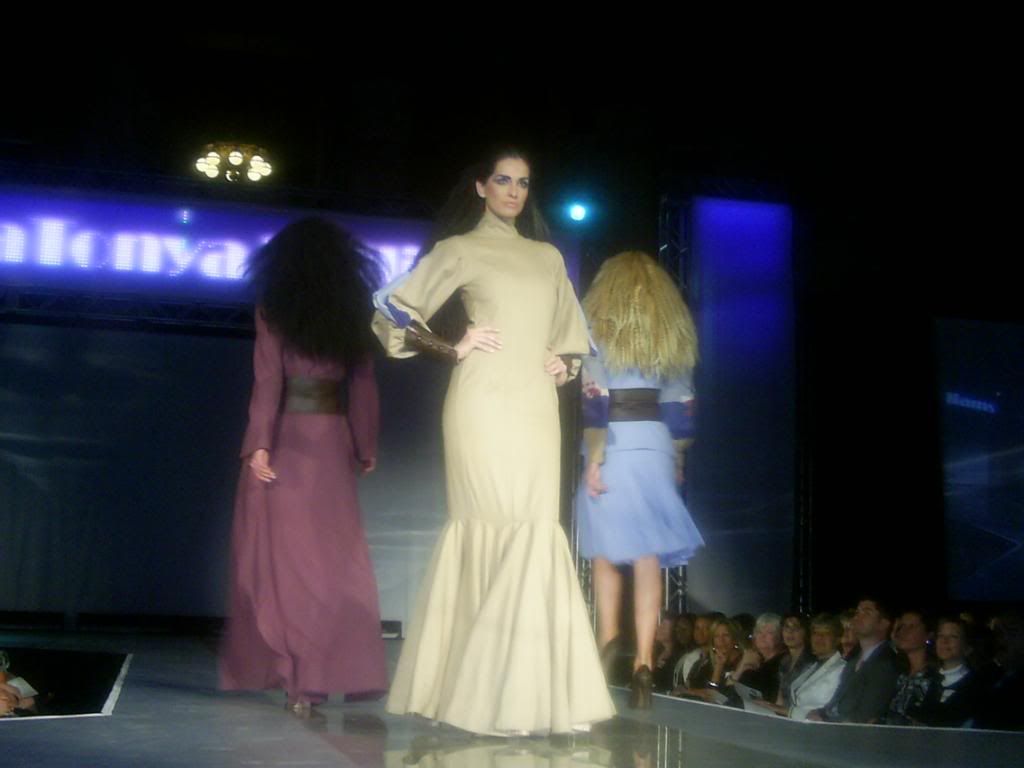 Highlights and favorites of the show:
Imagine 2010 Outstanding fashion design Student Award Design winner! I lost my breath!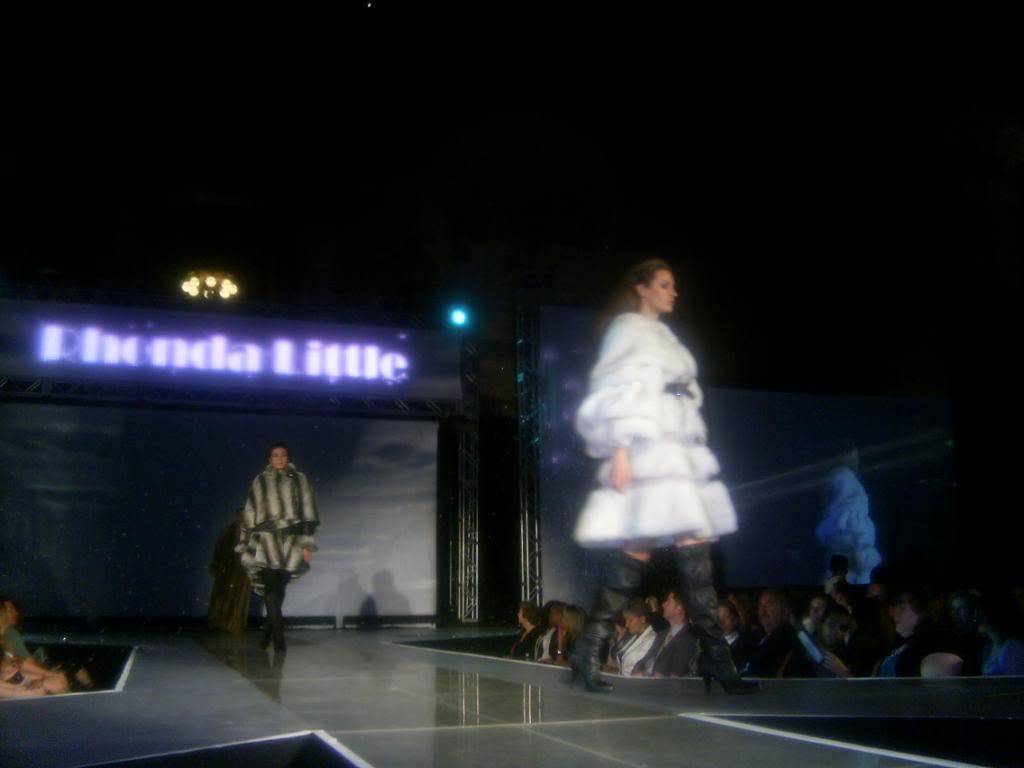 The Faux fur selection was completed with faux snow thrown over the audience.
*****
On a whim after the fashion show I decided to visit Japonais to enjoy cocktails and sushi with a friend. We found this was the unofficial afterparty! Kelli Zink and others mingled at the Riverside bar catching up and discussing the fabulous show!
I suggest that next year you do not miss one of the hottest fashion events in Chicago.
Thanks to Daphne Ortiz at prAlliance