New Chicago based reality show, celebs spotted at Lollapalooza, and events to attend
Corri Mcfadden (above in the eDrop-off closet) the Founder and owner of the Chicago luxury consignment shop, eDrop-Off will be getting her own reality show produced by 44 Blue Productions.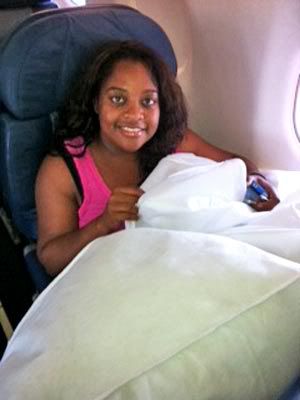 Sherri Shepherd was married on August 13th here in Chicago and tweeted a picture of herself and her enormous dress, designed by  Rivini on the plane ride to Chi-town.
Lollapalooza came and went with celebrities to boot: LeAnn Rimes and husband Eddie Cibrian stopped by the Express Rocks to grab some free swag of headphones and a Motorola tablet.  Lindsay Lohan was spotted at Paris Club in River North and at Underground with singers Bruno Mars, Cee Lo Green and rapper Nas.  Transformer star Tyrese stopped by Rockit Bar for a private event
Channing Tatum and wife Jenna Dewan spotted having dinner at Sunda and Faith Hill shopping at Sofia Boutique spending $506 for a silk kimono from Nicole Richie's Winter Kate line
Rae Lewis Thornton the AIDS activist, motivational speaker, Baptist minister ,writer and so much more has decided to publish her memoir  Unprotected.  Please help her effort!  Go here: http://www.raelewisthornton.com/2011/08/doing-it-my-way-this-time-around.html
Apparently the rumors were true. Chicago Bears'  Jay Cutler and reality starlet Kristin Cavallari have indeed ended their engagement.  It was said Jay was too controlling.
Events: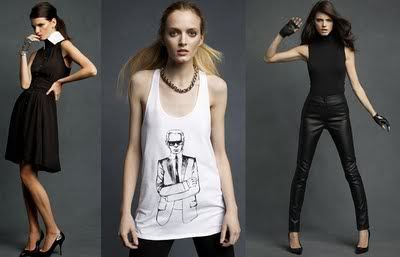 Macy's welcomes you to celebrate the launch of the Karl Lagerfeld for Impulse capsule
collection (some pieces shown above) available exclusively at Macys for a limited time only. Join us for a
fashion presentation highlighting Lagerfeld's signature styles while you sip
specialty Xante cocktails and enjoy delectable desserts by Crumbs Bake Shop.
Wed Aug 31 5:30pm – 6:30pm
Macy's on State Street, 3rd Floor, Impulse Department
After five extraordinary years, whiteCHICAGO is closing its doors.  whiteCHICAGO was Chicago's premier designer bridal consignment boutique and  It will be open until the end of the month, while marking wedding dresses down DAILY until the last day August 31st.
222 W. Huron (Franklin & Huron)
312-397-1571
Tuesday – Wednesday, 11 a.m. – 7 p.m.
Thursday, 11 a.m. – 8 p.m.
Friday, 11 a.m. – 6 p.m.
Saturday, 10 a.m. – 6 p.m.
Until next time!
I tell what I know, not what they say