First I must say::: Congrats Black Hawks! Whooo hooo!
\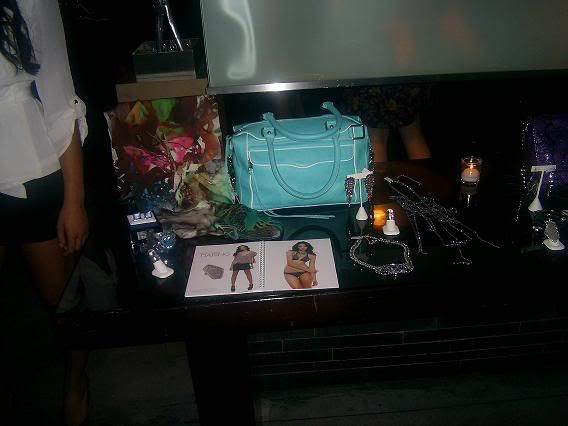 I was invited to the fabulous unveiling of the latest in Jet Set Style with the Global Glam Spring / Summer 2010 Collection at the W Hotel Lakeshore with host Kelli Zink in her cute black sheer dress and Giuseppes and Jillian Harris (Bachelorette fame) in a Dennis Basso dress and Jimmy Choos.
I wondered: what is this Global Glam about? I soon learned that last fall W Hotels unveiled its first-ever exclusive fashion and accessories collection and this party was for the second season.
These stores are for the girl who knows the must have pieces of the season and know that W Hotel- The Store will provide. I learned that the designers were: Rebecca Minkoff, Dolce Vita, DANNIJO, Daniel Benedict, Rebecca Weissman, Vitamin A, Sonia Spencer, Susan Daniels, Suzanna Dai, Kendra Scott, and WiNK.
Many items are also available online and through the WISH catalogue. Get into it!
Desiree Rogers is working as a consultant with Johnson Publishing Co. ( Ebony and Jet magazines), to help with corporate strategy… while Amy Dubois Barnett is the new editor-in-chief of Ebony magazine.  I'm happy for both of these super talented ladies
Candace Jordan and a committee of her most stylish friends hosted the official ticket launch party for Macy's Passport Presents Glamorama 2010, benefiting Ronald McDonald House Charities® of Chicagoland and Northwest Indiana (RMHC®-CNI). Guests enjoyed appetizers by George Jewel, cocktails and a performance by rising stars & Hidden Beach recording artist, Naturally 7.
Celebs love the city!
Lenny Kravitz & Lisa Bonet daughter actress Zoe Kravitz performed recently at Debonair….Real Housewife of NY, Alex McCord, was at Barnes & Noble (Clybourn & North Ave.) signing autographs of her new book….Lil Kim performed at Enclave …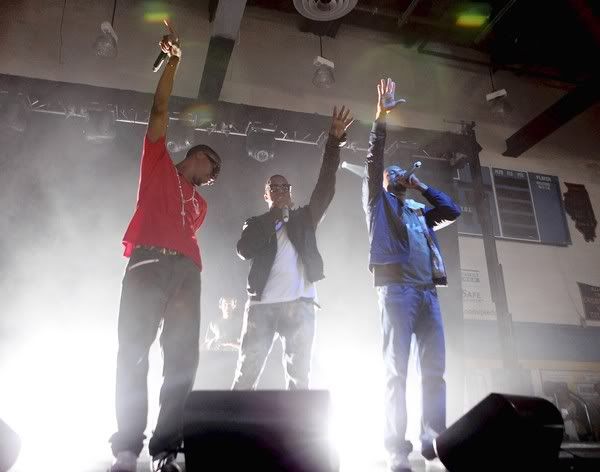 Kanye West performed at his 3rd annual "The Kanye West Foundation" Stay in School event on his bday to reward three Chicago Public Schools for improving its grades, behavior and attendance with performances at Farragut Career Academy and John Marshall Metropolitan and Percy L. Julian high schools with guest Common and Lupe Fiasco.
For my reader who wanted MORE MORE MORE Tiger Woods:: his wife Elin has filed for divorce.  They really want to keep it hush hush but it is rumored that she wants half of everything…. Can you blame her?
Heidi Montag just filed for legal separation from Spencer Pratt but I smell a PR stunt… she is rumored to be shooting a new reality show ….Dwyane Wade (Miami Heat and fellow Chicagoan) now has temporary custody of his two sons after a messy legal battle with his wife.  She has been refusing to let him see his children.  Trial is set in July for custody and the divorce.
The lovely Rae Lewis-Thornton is an Emmy Award winning AIDS Activist. will be having an event on Thursday, July 15, 2010 from 6:00 PM – 9:00 PM at the Encore Liquid Lounge (171 West Randolph Street ) please come  and support. Get tickets (free!) at http://rltevent.eventbrite.com
Until Next time
I tell what I know, not what THEY say
Category: Art & Leisure, Fashion Scene, Spotlight