For the July 4th holiday I was invited down to Burnham Harbor (Chicago's Lakefront) on the Perseverance II to partake in music, food and Grey Goose beverages. Chicago influencers nibbled on tasty appetizers and specialty drinks by Grey Goose, mixed with their L'Orange, L'Citron and L'Poire vodka flavors .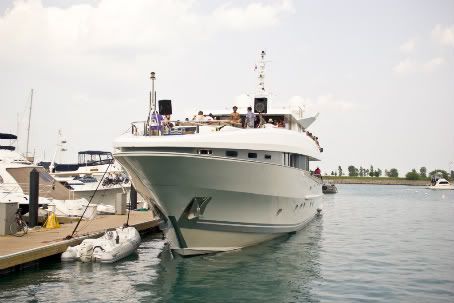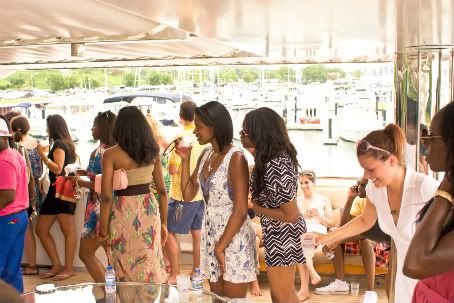 Photos by: James Palazzolo
Thanks to Stephanie at MNJ Public Relations
————
A great shopping festival , first of its kind for the nation is coming to Chicago.  In-Fahion: Magnificent Mile Shopping Festival presented by MasterCard®. The event cuts across five primary categories of fashion and beauty, lifestyle, culinary, technology and culture. For two weeks from August 26 – September 8, 2011 will bring exclusive events, designer and celebrity appearances, trunk shows, exciting entertainment and more.
Check out the website for the full rundown like Real Housewives of Beverly Hills' Kyle Richards appearance, Bravo TV's Brad Goreski and information about fashion night out!http://www.themagnificentmileshoppingfestival.com/
————
Pic via jocksandstilettojill
Rumors are floating that Jay Cutler and Kristin Cavallari's engagement is over.  I'm having a hard time believing that since Jay was seen front row for Miami fashion week Diesel show where Kristin Cavallari  modeled a hot swimsuit (seen above).
Kanye West is preparing a woman's clothing line.  Are you excited?  I am, I remember his Pastalle line for men that was never released.  It was said that it was too expensive; hopefully the women's won't be expensive.
R.Kelly (R &B singer with hits such as "I Believe I Can Fly") went through emergency throat surgery due to an abscess on one of his tonsils
The annual Chicago Scene boat party has been canceled after permits needed for the boat bash fell through and the second plan to  move the party to Hammond, IN  also did not work out.  Moving it to Indiana was canceled due to it being to dangerous for all the boats to travel that far.
The annual party brought over a thousand boats to Lake Michigan where they partied all day and night and promoted various businesses and the Chicago Scene magazine.
Spotted:  I went to the Jennifer Hudson concert at Ravina and spotted Fox 32 anchor Robin Robinson, also out and about one Friday night on Rush street I also spotted Fox 32 anchor Darlene Hill at Hunt Club and former Illinois Treasurer Alexi Giannoulias outside of LuxBar wooing the ladies.
Get your tickets for GLAMORAMA 2011 – "ARTRAGEOUS" – MACY'S PASSPORT
Ticket prices range from $50 to $1,000 and can be purchased now through RMHC®-CNI at www.RonaldHouseChicago.org by calling 630.623.2309. Tickets will also be available for purchase starting June 8th through Ticketmaster at 1.800.745.3000, www.chicagotheatre.com or through The Chicago Theatre box
Until Next time!
I tell what I know, not what they say
Category: Spotlight