Snow is falling and so are the degrees outside. Time to gather family and friends and celebrate the holidays! So here is a little entertainment news and events that will get you going and talking until the New Year!
Happy holidays and a Happy New Year!
I know you all have heard of the Tiger Woods 'situation' and all I will say is: there are children involved and since this is the new age of technology, these babies will forever be able to relive and read this info. Regardless if Tiger admitted his marriage was a sham, nude pictures are released or whatever. It's not for us to give 2 cents what happen.
Around Chi Town
December 13th the fabulous Akira is hosting "Single mingle Jingle" Holiday party at Vertigo Sky Lounge (7pm -10). RSVP: events@shopakira.com
Michael Cera (Juno/Superbad) lunched at David Burke's Primehouse inside the James Hotel. Tracee Ellis Ross (Girlfriends/ Diana Ross daughter touched down from LA to Chicago to lend her support for Cheryle Jackson who is running for the US Senate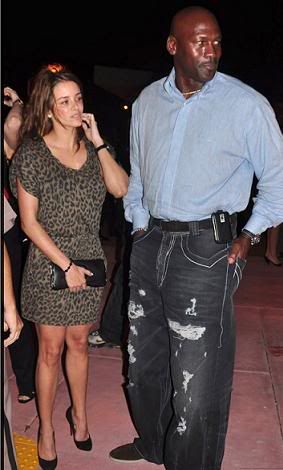 Chicagoan Michael Jordan was seen with his girlfriend, Yvette Prieto out in Miami during Art Week
Kanye West's VH1 Storytellers album comes out the first week in January. The package includes the DVD as well as Audio from the show that aired earlier this year. I watched the program and it is interesting the way artists like Kanye come up with the themes and topics for songs
Jennifer Hudson has landed the role of Winnie Mandela (Nelson Mandela's wife) in South African filmmaker Darrell J. Roodt's new project "Winnie". But she has come under attack from a South African actors' union, they insist a local actress should have been cast. I doubt this will stop Jennifer from doing an excellent job
Outside the town
Miley Cyrus frolicked around Miami's Fontainebleau in a skimpy pink bikini, revealing a "Just Breathe" tattoo below her left breast. She's under the legal age for a tattoo and that's causing a lot of whispering
For all "Laguna Beach" and "The Hills' fans Lauren Conrad is set for her next book: Lauren Conrad Style, to be published by Harper Collins in the fall of 2010. On sale Feb. 2, 2010 is her follow up to her a #1 New York Times bestseller L.A. Candy novel
"I am really excited to write a style guide," said Conrad, who designs an affordable clothing line for Kohl's, in a release. "I think fashion should be fun and reflective of who you are. When you wear clothes you feel good in, it shows in everything you do. I know this guide will offer simple, practical tips to help anyone look fabulous."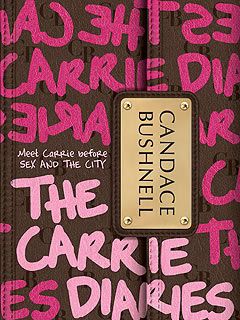 Lastly get ready for Carrie Bradshaw in more ways than one in 2010. Sex and the City 2 in May and Candace Bushnell is releasing the new book The Carrie Diaries, a teen prequel to her famous franchise set during Carrie Bradshaw's high school years, the book details the budding fashionista's early relationships and how she began her career as a writer. I'm so excited!!
Until next time
I tell what I know. Not what THEY say
Category: News & Events