Chic Boutique and Block 857 roundup, Real Housewives cast in Chicago and more
Can we say go Bulls!!!! Let's continue to cheer our home team to victory!
——-
I had the pleasure of attending the Chic Boutique presented by Chicago Social Magazine on Thursday March 31st where vendors: eDrop-off.  Akira, Veruca Salt, Fashion House, Handle with Care and more showed off their stores wonderful clothing and jewelry options.  Wine provided by Voga and can I say was so delicious! The stylish attendees soaked up the variety of clothing options and new ideas for style.  I had a blast!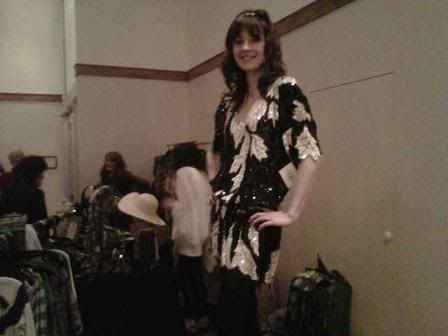 Fashion House Chicago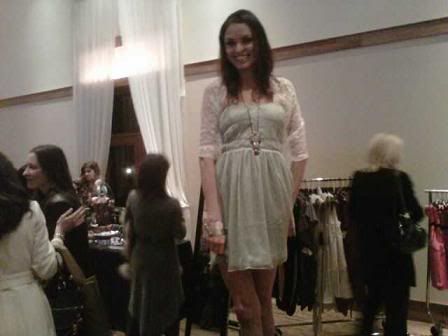 Akira Fashion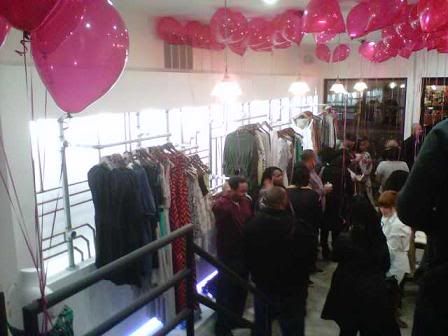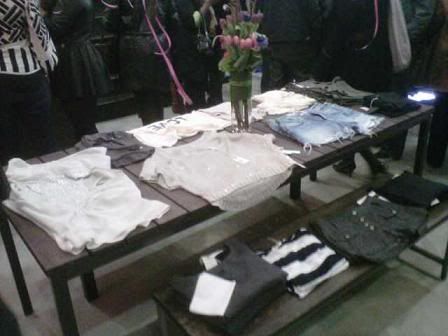 On Saturday I hit the opening of clothing boutique Block 857 in the heart of Lincoln Park.  The owner Kelli is a sweetheart and offers a range of women pieces and jewelry in a chic setting  that you will not find in other boutiques.  Prices will run you about $100-300 with more affordable jewelry from lines such as House of Harlow.
857 W. Armitage
Chicago, IL 60614
Guess who is taking Oprah's place?  Well at least her studio space?  Rosie O'Donnell !  Rosie will begin taping her new hour-long daytime talk show at the studios after Oprah's last day on May 25th.
The television show Cooper and Stone is being filmed here in Chicago. It's a new CW pilot about two smart, young female detectives on Chicago's North Side, equally adept at discussing fashion, music, pop culture as they are solving homicides.  Eclectic!
I am also hearing we are getting a  Chicago version of Brooklyn Bowl.  Brooklyn Bowl is a 16-lane bowling alley, 600-capacity performance venue with live music 7 nights a week, and food by Blue Ribbon.
Sightings: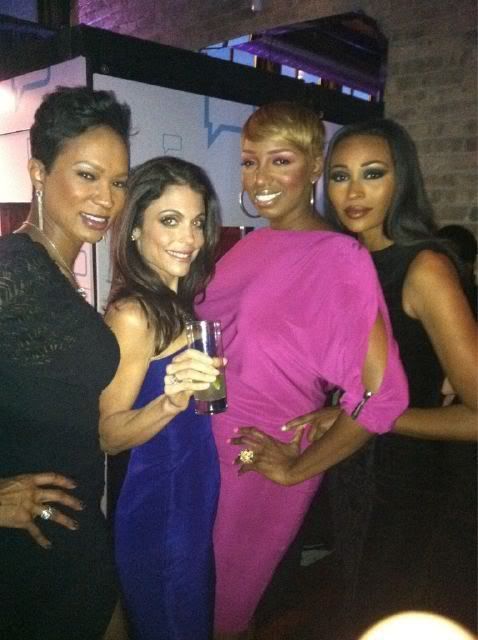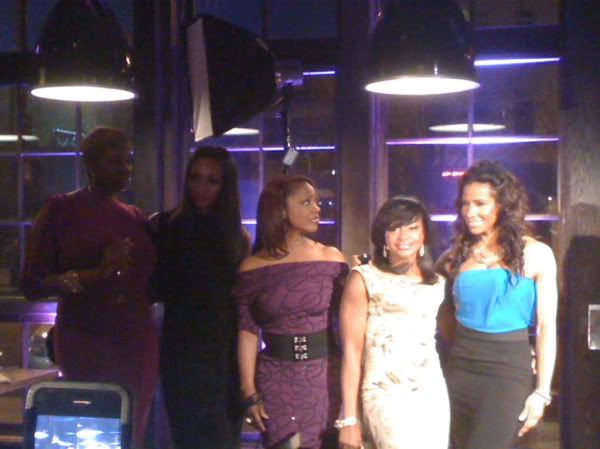 In March Miss  NeNe Leakes was dropping  major hints that she would be in Chicago, I had to know why. It was because Girl and the Goat (owned by Top Chef Season 4 winner Stephanie Izard) were hosting a Top Chef finale party on March 30th which were happening in Chicago, Los Angeles and New York simultaneously.
The cast of Real Housewives of Atlanta were in attendance (except pregnant Kim Zolciak). I heard that with the exception of Sheree, they were not social or gracious to the party goers, especially Miss NeNe. While other celebrity guests went to Gilt Bar after the finale, NeNe and the Housewives went to the weekly Super Fun Party at JBar where they continued to be antisocial….. WOW!
Pic via Peter Thomas twitter, @dominusleporis
Charlie Sheen at his sold out concert and after party at Enclave where to have a table next to Charlie cost $20,000
On Thursday (April 7) Kirstie Alley and her "Dancing with the Stars" partner Maks Chmerkovskiy taped an episode of "Oprah" and hit up Underground with Adrian Grenier (Entorage)
Esteemed stylist to the stars June Ambrose helping Brides at Fridays annual Running of the Brides at Filene's Basement where gowns were  priced between $249 and $700.
A huge congratulations to fellow Blogger  Audarshia Townsend of 312 Dining Diva.  She was named one of Chicago's top five Bold and Beautiful Women by Chicago Magazine
Events for you:
The Style Series presented by Rockit Ranch Productions and PopSugar is a six night series celebrated on Thursday nights March 31 through May 5. Each night will showcase some of the hottest spring trends to hit the Chicago scene.
The Series will feature looks from a versatile mix of stores and brands including Sofia Vintage, Furla, Bonnie & Clyde's boutique and more. Doors open at 9pm; fashion shows begin promptly at 11 pm.
Get all the details here
Start your Mother's days plans early with a decision to visit W Lake Shore,   this Mother's Day is  for Moms, Mimosas and Manicures! For $10 all guests will receive a Mimosa and a mini-mani from Bliss.  Moms and guests will relax in the Living Room of W Lake Shore while being pampered!  Reservations recommended by calling 312-943-9200.
644 North Lake Shore Drive
Until Next time!